Think Inside the Box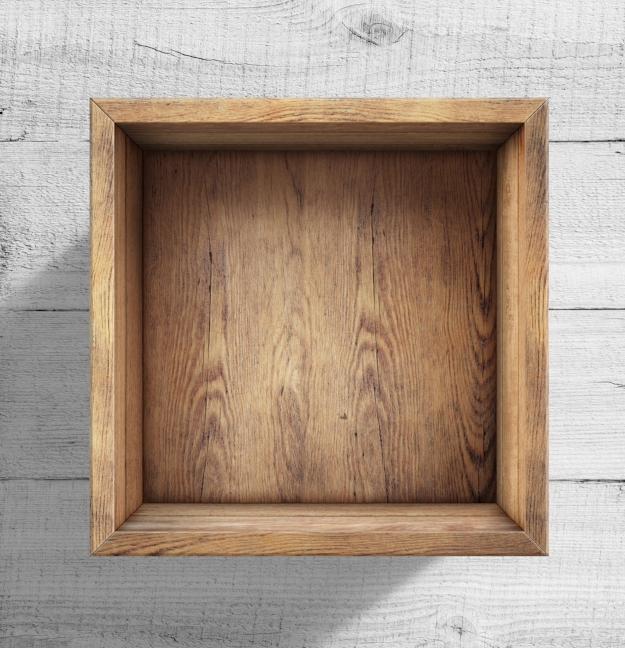 Think INSIDE the Box
by Rena Kover
Not all boxed wine sucks.
Boxed wine is for college kids, they said. Boxed wine is for cheap wine drinkers who can't afford real wine, they said. Boxed wine is - ohmigawd - gross, they said. There was a time in my life when I mirrored these sentiments but that is now a distant memory. I remember dreaming of drinking a fragrant glass of Bordeaux out of crystal stemware in a Parisian eatery or clinking glasses with the elite while dressed in a to-die-for gown custom-designed for my shape. I still dream about that and chances are, they will continue to be just that but that's ok. I need to have something to live for, right?
I have come to accept that wines out of a box aren't all bad. Really. It just depends on your mood, your budget, and what you're willing to be seen leaving the wine store carrying. I vividly recall buying boxed wines in college but only those on sale as I had to make sure I had enough money to pay my rent. My roommate and I took turns buying the boxes and consuming them together as we watched reruns of Sex and the City. Don't judge. As someone who is now a working mom and wife in my 30s, I buy boxed wine because I actually like it. They also stack and store well unlike pesky bottles. You don't have to re-cork them, there's almost always room for them in the fridge if you prefer them chilled, and you can toss it in the recycle bin without fear of it shattering. Another plus is that they last longer albeit in freshness, not necessarily the number of days at home.
With that said, here are only a few of the plethora of boxed wines that you can wrap your arms around but first let me throw out a caveat that I prefer red so the only ones I have enjoyed are such. I have yet to venture into the less-pigmented ones but one day, I'll take that dive so that my taste buds can be more well-rounded. Also keep in mind that my budget is less than $25 a box so my rambling below is all for less than that. Some of these also come in bottles in case you want to have a smaller sample.
My favorite at the moment is René Barbier Mediterranean Red. It's a Spanish blend of Merlot and Tempranillo that you can drink all night long while binge-watching your spine-chilling show but it's also one you can thoroughly enjoy while having dinner with your arm candy. It's smooth and fresh with a medium body. It tastes like muted delicious berries but not sweet and it's just plain nice. I am not afraid to show up at a party with this beauty but I always make sure I have a second box at home waiting for me in case others share my palate. Trust me. You won't be disappointed.
Next up is LAB. The box has a simple black profile of a Labrador dog standing in grass, and a legit handle to carry it instead of punching out the perforated flaps to hold on to. This is a finely produced wine from the Lisboa region of Portugal that tastes like ripe plums and berries. There's a crispness to it that's really refreshing. It's a ruby or garnet colored wine that has never given me headache. I tend to switch back and forth between this and the Spanish blend as my go-to's.
Another great, easily drinkable and enjoyable boxed wine is Folonari. Take your pick of the type of wine because there are many. There's Pinot Noir (my favorite of this brand that I have appreciated and one with deeper fruit flavors), Merlot (a softer berry flavor),and Cabernet (a fresh and fruity flavor with hints of spice). Their bottles include even more varieties of red and white. These wines are from Italy and pair with any type of cuisine, in any type of social environment. It's the cheapest of the boxes I buy but there's no shame in my wine game. Folonari is one that I drink and cook with often, actually. They make great additions to stews, pasta sauces, and pot roast.
Here's an insider tip – If you think you've tapped the box and you've just poured the last glass, don't fret. There's still at least half a glass waiting inside the box. Skip the spout, and literally open the box to reveal the plastic bag. Pull that out and you'll find be quick to find that more tasty teaspoons gather in the corners of that bag. My suggestion is to grab some scissors and snip the corner, pouring it into your glass. You've come this far, why waste it?
Think inside the box. You might be surprised.
About the author - As a working mother of twins and self-described perfectionist, I struggle to find the balance between what people expect of me and what I expect of myself. I try to make it a point to look for the joy in the little things every day. Many of those little things are in my children and seeing the world through their eyes but sometimes, those little things are floating in a beautiful wine glass. Having lived in Western Europe, Asia, and primarily the Eastern U.S., I've been fortunate to experience different cultures, societies, and culinary pleasures. Writing about my experiences and sharing a common love of vino with you bring a slice of joy to my life and I thank you for taking the time to read it.